View video clips and pictures of the show and its stars, and order fun retro gifts for I Love Lucy fans.
This page contains affiliate links. At no cost to you, we may earn a small commission from these links.
I Love Lucy - The Chocolate Factory
I Love Lucy - Vitameatavegamin
I Love Lucy - Grape Stomping Fight
I Love Lucy - Lucy Sneaks into Ricky's Club
I Love Lucy - When You're Late for Dinner
I Love Lucy - The Lady in Red
I Love Lucy - English Pronunciation
I Love Lucy - Square Dancing in the Jailhouse
I Love Lucy - Lucy is Marilyn
I Love Lucy - Job Switching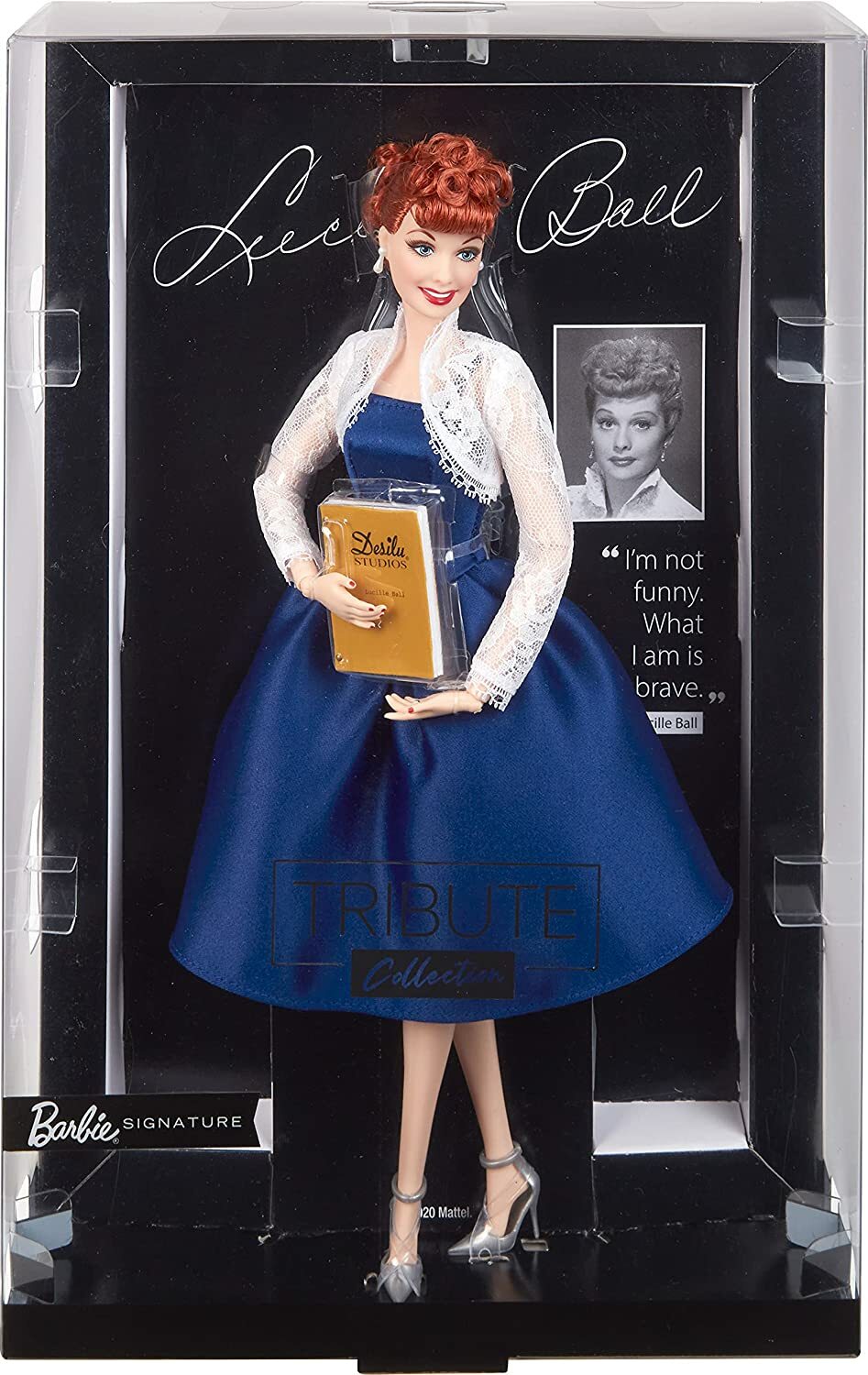 Barbie Signature Lucille Ball "I Love Lucy" Tribute Collection Doll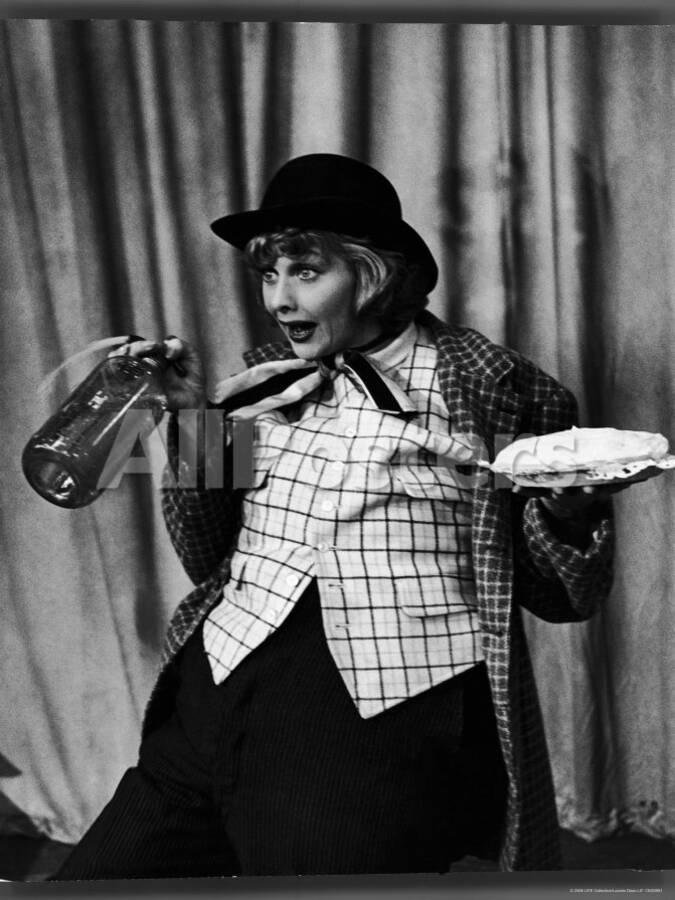 Art Print - Lucille Ball Clowns During Episode of "I Love Lucy"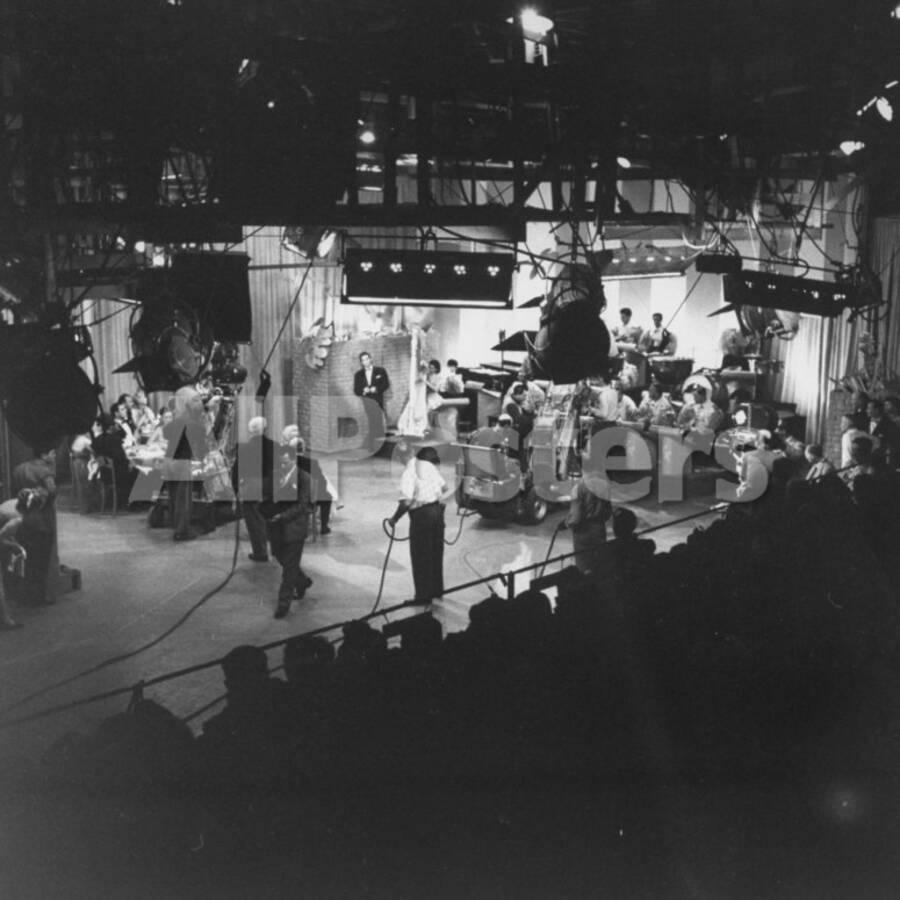 Art Print - Overall View of Production Scene at Ricky's Nightclub.
I Love Lucy introduced the world to Lucy and Ricky Ricardo. The sitcom centered on the lives of Lucy and Ricky, and their best friends and landlords Fred and Ethel Mertz. Their characters lived in New York City where Lucy was a housewife, and Ricky was a Cuban bandleader and entertainer at a nightclub called the Tropicana. While he was convinced that women should take care of household chores, she dreamed about living beyond what most women did during that time period, and wanted have a career in show business. She would devise hilarious and creative (but doomed) schemes to achieve her goals to be a part of his show at the nightclub where he worked. Lucy's best friend, Ethel, often found herself mixed up in these various schemes that Lucy created.
​
This award-winning American sitcom aired between 1951 and 1957 on CBS. The series was so popular it won the Emmy Award for best situation comedy in 1953 and 1954 as well as actress Lucille Ball winning her own individual achievement award during 1956.
​
This page contains a collection of fun and unique gifts that celebrate this classic television sitcom!
​